Let's harness the power of music to heal, inspire, and transform lives together. Become a part of Music Has Healing Power today.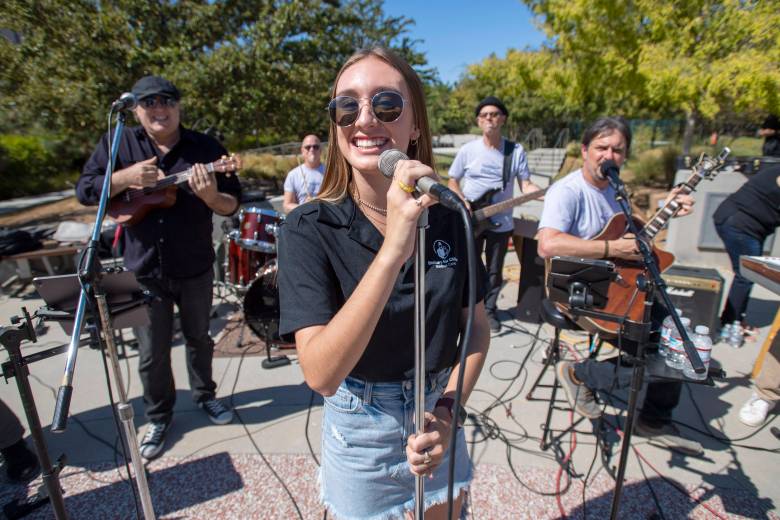 Your skills, dedication, and time truly matter!  Join us as a volunteer at Music Has Healing Power.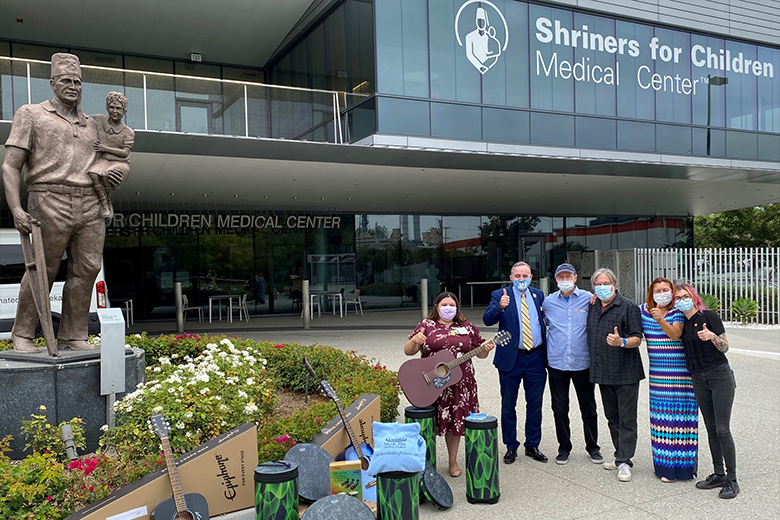 Your financial and non-monetary support enables us to continue our vital work, reach more individuals in need, and expand our programs.
2022 Achievements and Projected 2023 Goals Overview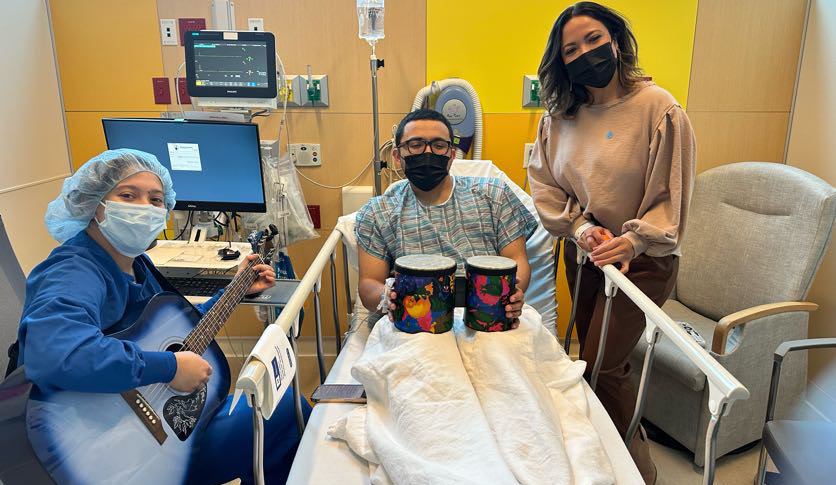 MHHP passionately progresses in our humanitarian missions, aiding children and their families navigating tough medical challenges, all fueled by music, kindness, hope, and affection.
Through the resonance of music and the strength of compassion, hope, and love, MHHP is steadfast in uplifting children and their families amidst medical adversities.
MHHP equipped 17 of our 23 partnered Shriners Hospitals across North America with dedicated music rooms/studios.  This was achieved with MHHP's valued partnerships with Gibson Gives, REMO Percussion, KRK Kares, Epiphone Guitars, Kramer guitars, Maestro effects, Zildjian cymbals, and others.

MHHP received the Shriners for Children Hospitals Best Partner Organization Award in June, 2022. We celebrated at Shriners' 100-year Gala where MHHP raised $1.25 million for Shriners Hospitals.
MHHP raised an impressive $2.25 million for Shriners hospitals via music events organized for philanthropists in collaboration with Shriners.
Continue to provide Shriners Hospitals for Children® across the U.S., Mexico, and Canada with musical instruments, recording equipment and support in numerous MHHP/Shriners Hospitals music rooms and studios.
MHHP has been asked to partner with a Veterans foundation that has 31 facilities predominantly in the western U.S. This foundation extends support to veterans, addressing their physical and mental health needs, homelessness challenges, educational pursuits, and more. We are on the path to cementing this partnership.
MHHP remains steadfast in its support of a Santa Barbara, CA child trafficking prevention and homeless foundation, D'Arezzo Creative Education of Santa Barbara, numerous addiction rehab centers, and prison release initiatives.